Welcome
A Pub for the Whole Community
Situated in the picturesque village of Lytchett Minster just half a mile from the A35 between Poole and Bere Regis, the St Peters Finger is the perfect example of a friendly traditional English pub that we all know and love. Popular with locals and dog walkers (we're dog friendly in the bar area, but we only allow service animals in the restaurant. If you'd like to bring your best-doggy-friend to visit us, please let us know when you book your table), with a large garden, roaring log fires, great food, including regularly changing specials, and award-winning Badger beers, it's cosy in the winter and glorious in the summer.
---
Opening Times
Monday - Saturday: 11:00am - 11:00pm
Sunday: 12 noon - 10:30pm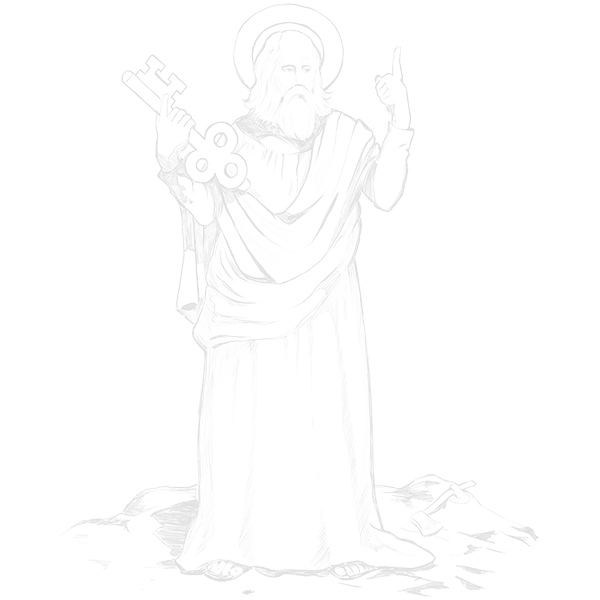 "It seemed a place where heroes could fitly feast after victory, where weary harvesters could line up in scores along the table and keep their Harvest Home with mirth and song, or where two or three friends of simple tastes could sit about as they pleased and eat and drink and talk in comfort and contentment."

Our delicious 'Rocket Espresso' has come from our friends at Extract Coffee Roasters. It's a combination of fantastic coffee and good ethics. This particular blend comprises 100% Arabica coffee beans from one farm in Colombia and a co-operative project in Peru, who work to directly benefit the families and communities involved.
Find Out More
Forum Lager
Introducing Forum, the brand new lager from Hall & Woodhouse.
Forum is a 4.2% refreshing Helles style lager, with a delicate flavour from the Weihenstephan yeast and a subtle fruity lemon character from Hallertau Blanc and Huell Melon hops.
The name refers not only to Blandford Forum, the location of the H&W brewery where this new, exciting lager is brewed, but also to a meeting or gathering where ideas and views can be exchanged.  And where better to meet and put the world to rights than in a traditional British pub, where you can enjoy this refreshing drink with friends and family.
So what are you waiting for, make sure you try a pint next time you visit.
Stay Informed
Sign up to hear about the latest news, promotions & events from Hall & Woodhouse.